Van 2.0 - Framing
Written on by Paul Northup.
---
The framing for the van is complete. The walls and ceiling have wooden studs added over the metal studs that came in the van, and filled in with some blocking to add rigidity.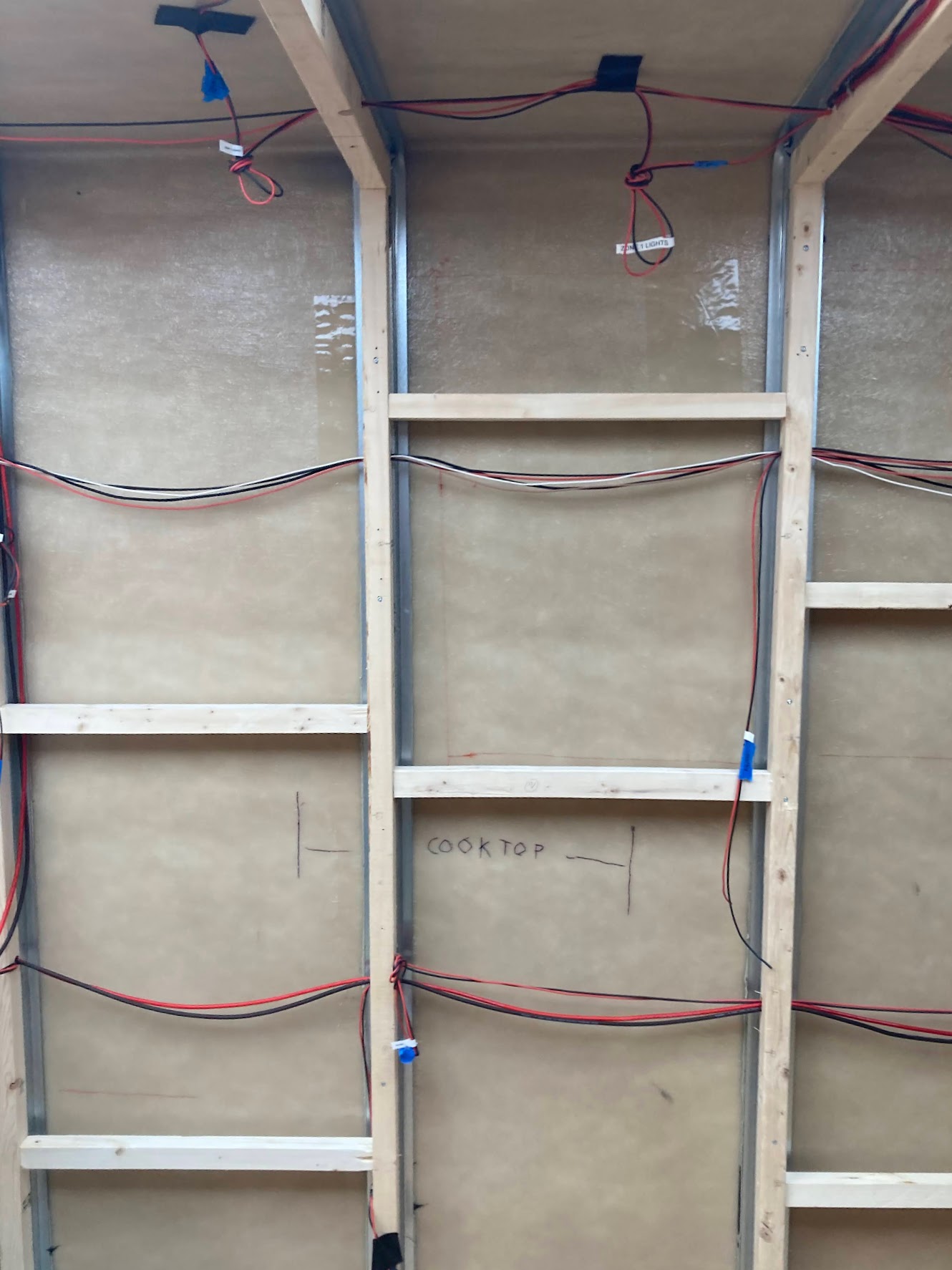 The framing for the bed platform and the booth will give us a place to sit for dinner that's off the ground, taking advantage of where the heat collects in the van. I'll build a drawer beneath the booth, and the cavity to the right will house the water tanks.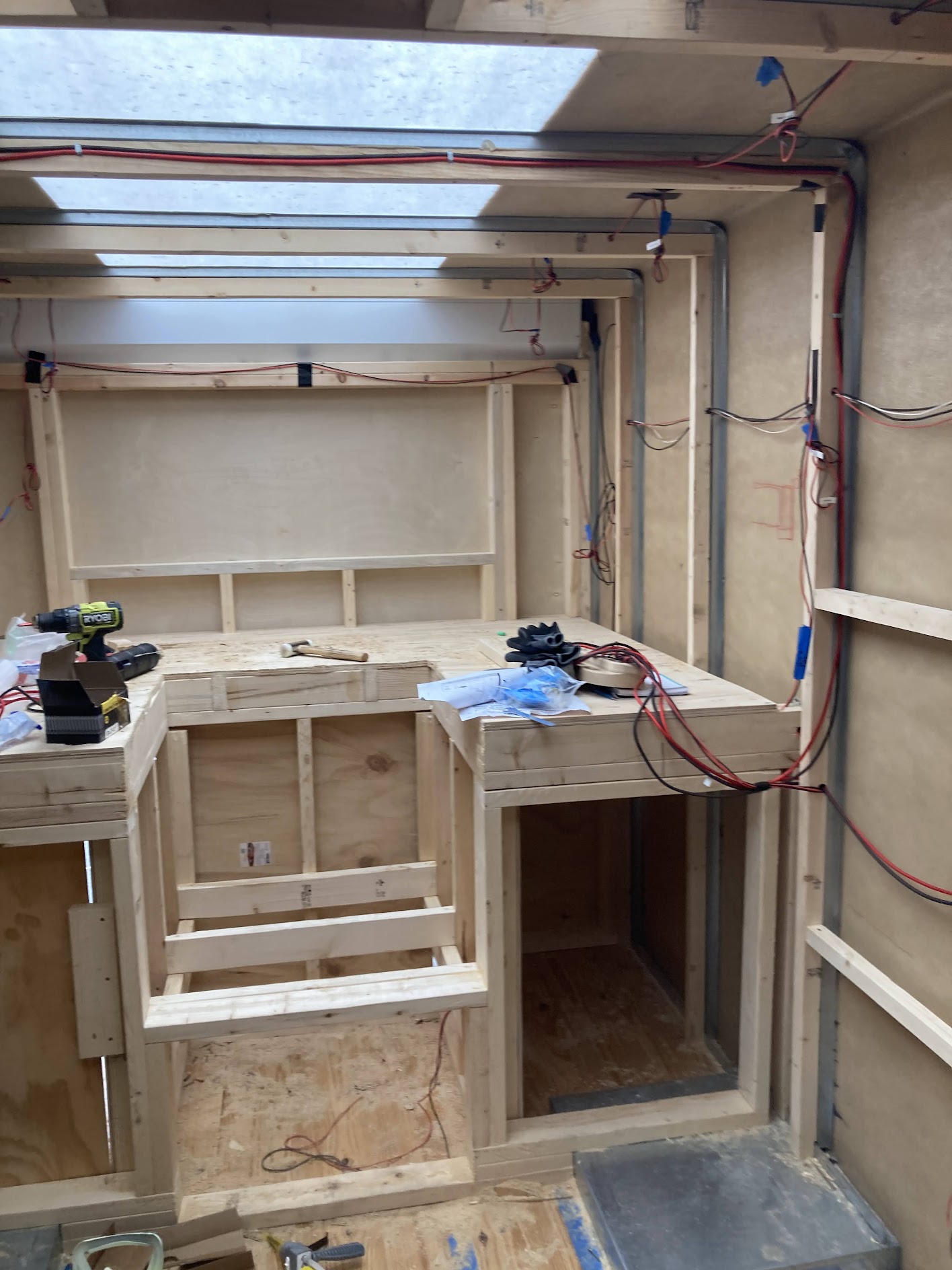 The back wall is framed out and ready to receive the window so we can take in the view or get some fresh air.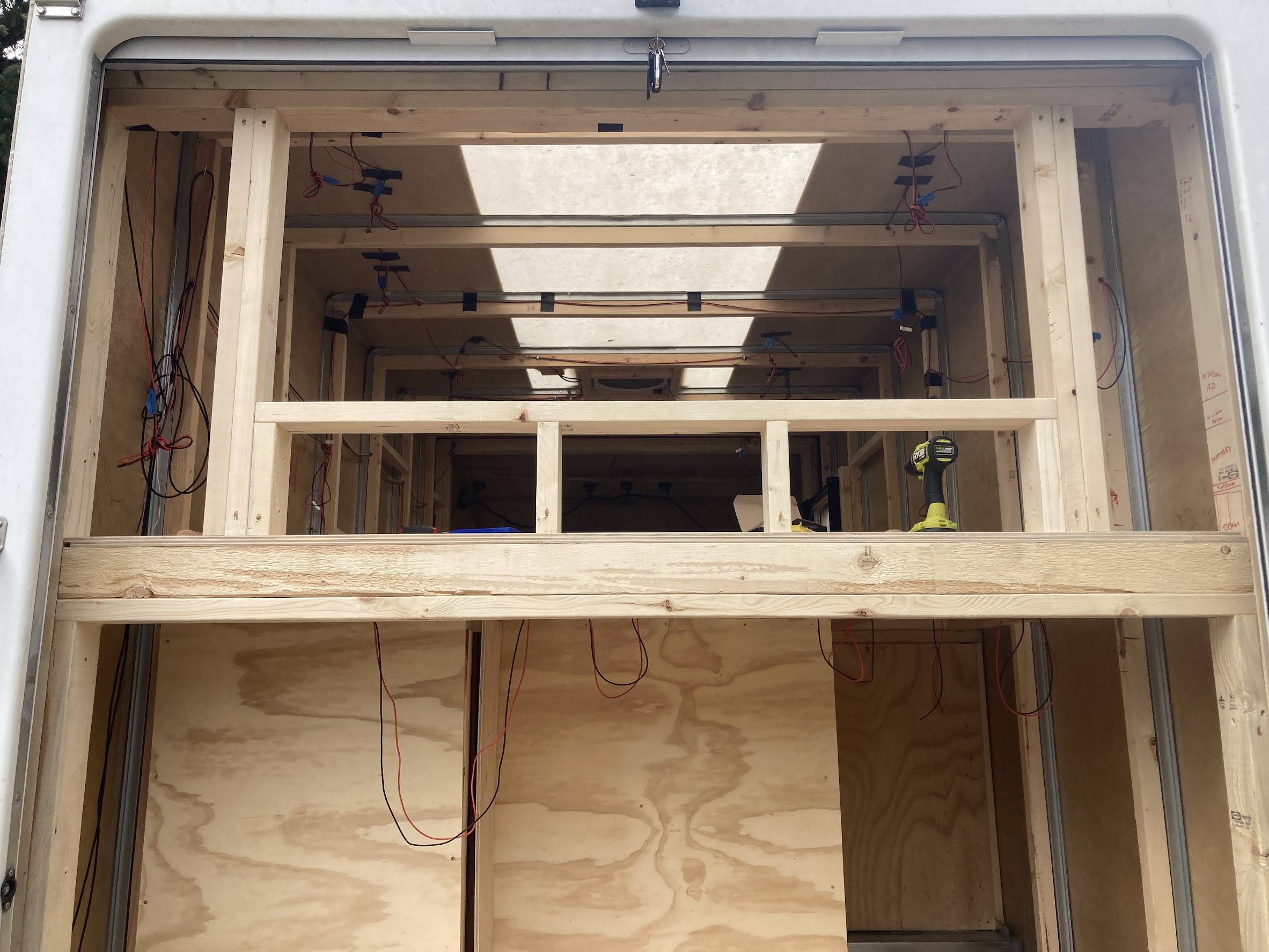 And the cab framing extends the cab a bit so we can recline the front seats, and insulate between the cab and the back of the van. I'll add a door to block off the hole in the middle and keep the heat in the main area.